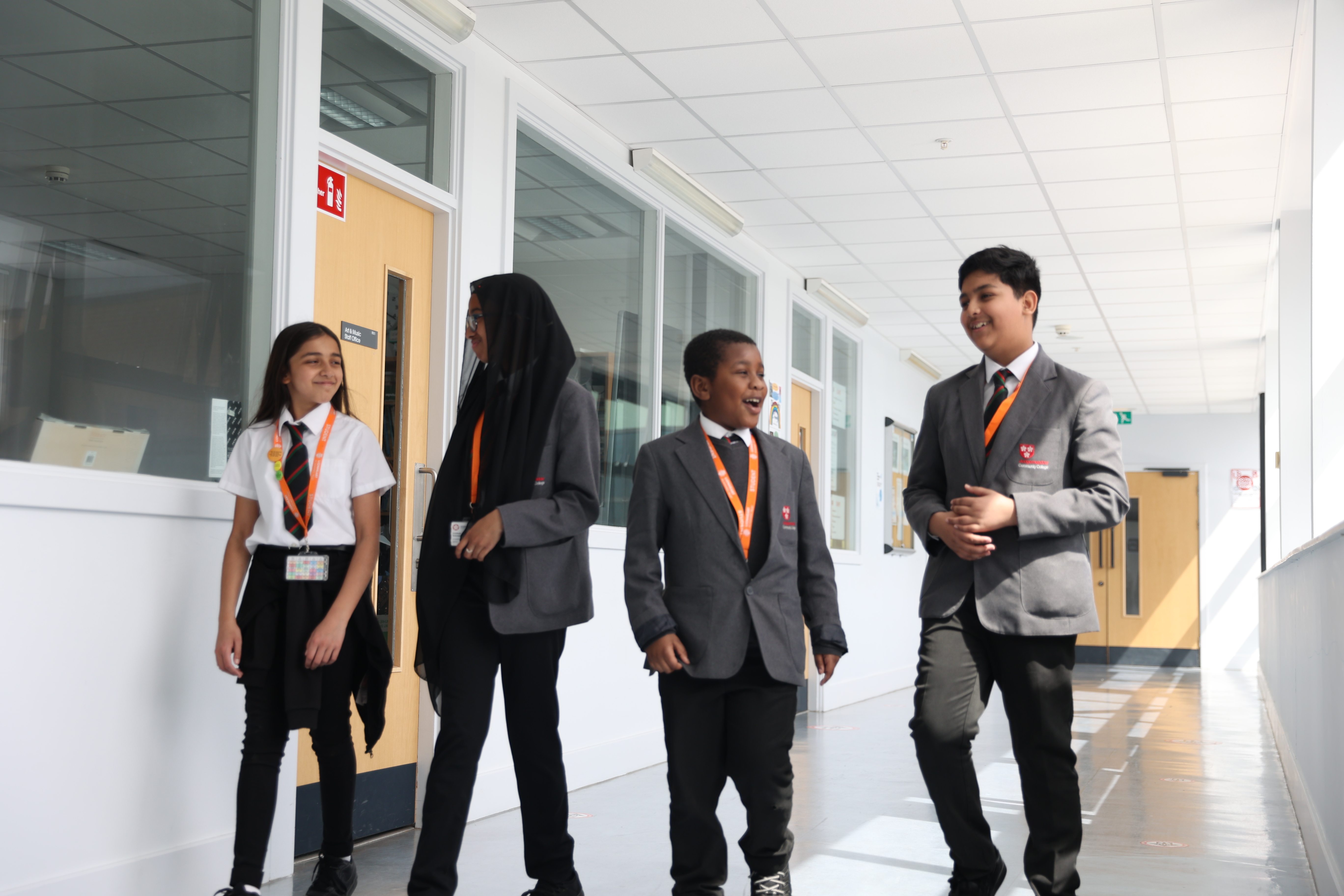 Admissions
We would be delighted for your child to attend our College.
SCHOOL TOURS
If you were unable to attend our open evening, or would like to experience Judgemeadow Community College during a normal school day.

We are able to offer tours on the following days and times:
Tuesday 26th September 9.15-10.15am
Wednesday 27th September 9.15-10.15am
Tuesday 3rd October 9.15 - 10.15am
Wednesday 4th October 9.15-10.15am
Tuesday 10th October 9.15am - 10.15am
Wednesday 11th October 9.15-10.15am
Please contact the school office via email office@judgemeadow.org.uk, or call us on 0116 241 1920 to book a tour.
APPLYING FOR A PLACE AT JUDGEMEADOW
In Leicester, an application for a place at a secondary school must be made to the local authority.
For any Year 7 admission queries (including application forms) please click here to visit Leicester City Council's school admissions page or telephone 0116 454 1009. If your child wishes to transfer to Judgemeadow please click here to visit the Leicester City Council in-year admissions page.
We welcome applications from students across the city and county, indeed we have a significant number of applications from outside the catchment area. It is important to stress that whilst Judgemeadow is an academy, we have commissioned Leicester City Council to manage and administer the application and appeals process.

ADMISSIONS PROCESS
Parents can apply for a place by using the online admissions system (paper forms on request) on the local Council website shown below:
https://www.leicester.gov.uk/schools-and-learning/school-and-colleges/school-admissions/
Leicester City Council admissions can be contacted by telephone on 0116 454 1009 (Option 1)or via email: admissions.online@leicester.gov.uk
Using the 'find schools' search you can find the catchment maps for schools and a list of schools within your local area. The admissions sites also provide plenty of information on the application process.
Closing date for transfer applications for September intake is 31 October.
Results for the following year's transfers will be made available at the beginning of March. To get your results, sign onto 'Online Admissions' using your username and password which you made with the application, then click on the results link.
If your child has been refused a place in the school you have applied to, you have the right to appeal against this decision. Information regarding appeals, including the appeals timetable, can be found on the city website here.
The admission arrangements for this college are managed by Leicester City Education and Children's Services Department based at: 
School Admissions Service,
Customer Service Centre, 
York House,
91 Granby Street,
Leicester.
LE1 6FB
Oversubscription criteria
For further information please visit the Leicester City Council Leicester City Council website here. These contain the latest information regarding admission arrangements.

APPEALS
For information regarding appeals, including the admissions timetable, please see the information on the City Council website here.

ADMISSIONS POLICIES 
The City Admissions Policy, which applies to Judgemeadow, can be found here:
https://www.leicester.gov.uk/schools-and-learning/school-and-colleges/school-admissions/admissions-policy-and-arrangements/

Oversubscription
The oversubscription criteria and Pupil Admission Number (PAN) for Judgemeadow can be found here:
https://www.leicester.gov.uk/schools-and-learning/school-and-colleges/school-admissions/admissions-policy-and-arrangements/admissions-criteria-for-secondary-schools/