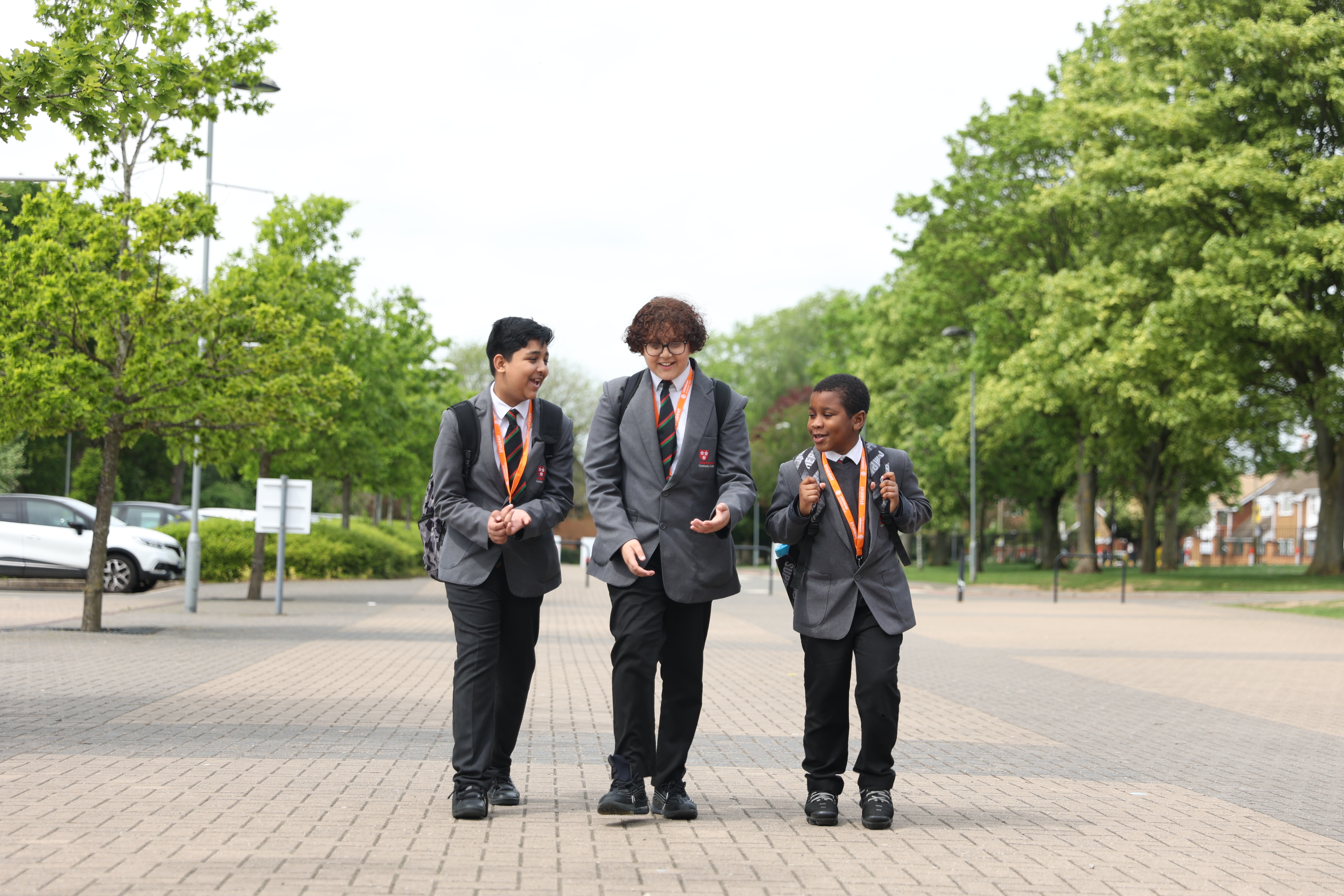 Safeguarding
At Judgemeadow Community College we are committed to safeguarding and promoting the welfare of all our students so they are safe and supported to reach their potential.
We recognise that all staff and governors have a full and active part to play in protecting our students from harm, and that the child's welfare is our paramount concern.
The Local Governing Body takes seriously its responsibility under section 175 of the Education Act 2002 to safeguard and promote the welfare of children; and to work together with other agencies to ensure adequate arrangements are in place within the College to identify, assess, and support those children who are suffering harm.
All staff believe that the College should provide a caring, positive, safe and stimulating environment that promotes the social, physical and moral development of the individual child.
 
Designated safeguarding Leads
To contact any of the Designated Safeguarding Leads please call the College on 0116 241 1920
| Contact Name | Role |
| --- | --- |
| Helen Coles-Hennessey | Vice Principal/Designated Safeguarding Lead |
| Jason Smith | Principal |
| Yasmin Sarang | Home Liaison Officer |
| Leavi Oshungbure | Assistant Principal |
| Andrew Baines | Team Leader |
| Heather Foster | First Aider |
| Suleman Mulla | Head of Year |
| Saiful Chowdhury | Team Leader |
| Robyn Mansfield | Pupil Premium Champion |
| Lauren Kilgannon | Assistant Head of Year |
| Huzayfah Sarang | Science Teacher |
| Valerie Khaldi | Head of Year |
| Vikesh Patel | Assistant Head of Year |
| Shabir Aboobaker | Head of Year |
The Leicester City Safeguarding Officers
Julie Chapaneri and Mohammed Patel 
Safeguarding Development Officers:0116 454 2440
Jude Atkinson 
Local Authority Designated Officer (LADO):0116 4542419
SAFEGUARDING: OUT OF HOURS SUPPORT
Should you require any advice or support with safeguarding, please refer to the following contacts:
Leicestershire County Council

First Response

If you have significant concerns about a child's safety

---

Leicester City Council

---

Childline

18 or Under?

Childline offers free, confidential advice and support whatever your worry, whenever you need help.

---

NSPCC

Contact the NSPCC helpline

If you're worried about a child, even if you're unsure, contact our professional counsellors for help, advice and support.

---

0808 800 5000

---

The Samaritans

Confidential emotional support

---

Kooth

A provider of online mental health services for children, young people and adults

FRANK

Confidential drugs information and advice

---

CAMHS Family Therapy Team 

A new service that has been set up for families across Leicester and Leicestershire. Families can ring and self refer for support.

Child Safety Online

A practical guide for parents and carers whose children are using social media.

Urgent mental health help

If you need urgent NHS mental health support, call the Mental Health Central Access Point.

0808 800 3302
Website

Urgent medical assistance

 If there's an emergency and someone's life is at risk.

999

Mental health support

If you are worried about what someone is feeling or experiencing.

NHS 111 or your GP.
Operation Encompass
All Leicester City and Leicestershire County schools are part of Operation Encompass which is a safeguarding initiative aimed at improving outcomes for children and families affected by domestic violence and abuse.
Operation Encompass is a protocol whereby schools are formally notified of any reported incident of domestic violence at an address at which children are present or normally resident. It is run in partnership with Leicester City Council, Leicestershire County Council and with Leicestershire Police.
All public agencies currently share information where there are safeguarding concerns or risk of harm to children and the Police now share information about all incidents of domestic abuse through Operation Encompass.
To further support the welfare of children, when any domestic abuse incident has been reported to the Police during the school term and one of our pupils was in the household, the information is shared with the Designated Safeguarding Lead.
This system has been introduced because domestic abuse in a household can have a huge impact on children, even if they do not see what is happening.
This information will be used to ensure the school is able to provide appropriate support to pupils. The information will remain confidential and will only be shared on a strictly need-to-know basis. For example, with the class teacher. It will not be shared with children.
If you would like to speak to someone in confidence about domestic abuse, call the Leicester, Leicestershire and Rutland Domestic Abuse Helpline on 0800 802 0028.


YOUNGMINDS CRISIS MESSENGER
The YoungMinds Crisis Messenger text service provides free, 24/7 crisis support across the UK. If you are experiencing a mental health crisis and need support, you can text YM to 85258. We know that finding the right support is important, especially if you need someone to talk to right now. We aim to connect every texter to a trained volunteer promptly to provide crisis help. They will listen to you and help you think more clearly, enabling you to know that you can take the next step to feeling better.
It is free and confidential to text our service from the following major networks: EE, O2, Three and Vodafone. These include - BT Mobile, Tesco Mobile, Virgin Mobile, iD Mobile, Sky, Telecom Plus, Lebara and GiffGaff. Some Android phones issue a warning that you will be charged for texting us, provided you are on one of these networks this warning is incorrect and you will not be charged. If you text us from a network that is not on this list there is a possibility that you may be charged for the messages and that they may appear on your bill, this is because some networks do not provide the capability to message short codes.
For more information: https://youngminds.org.uk/find-help/get-urgent-help/youngminds-crisis-messenger/#youngminds-crisis-messenger